Student Attendance
Student Attendance, New Truancy Laws, What Parents Should Know and Attendance in the Early Years...
NEW TRUANCY LAW
TEC Sec.25.085. COMPULSORY SCHOOL ATTENDANCE
(a) A child who is required to attend school under this Section shall attend school each school day for the entire period the program of instruction is provided
(b) Unless specifically exempted by Section 25.086., a child who is at least six (6) years of age, or who is younger than six (6) years of age and has previously enrolled in first (1st) grade, and who has not yet reached the child's 19th birthday shall attend school
(c) On enrollment in prekindergarten or kindergarten, a child shall attend school
(d) Unless specifically exempted by Section 25.086., a student enrolled in a school district must attend an extended year program for which the student is eligible that is provided by the district for students identified as likely not to be promoted to the next grade level or tutorial classes required by the district under Section 29.084
(e) A person who is 19 years old is required to attend each school day for the entire period the program of instruction for which the student is enrolled is offered. However, if the person has more than five unexcused absences in a semester, the school district may revoke the person's enrollment for the remainder of the school year. A person whose enrollment is revoked under subsection may be considered an unauthorized person on a school district grounds for purposes of Sec. 37.107.
Attendance in the Early Grades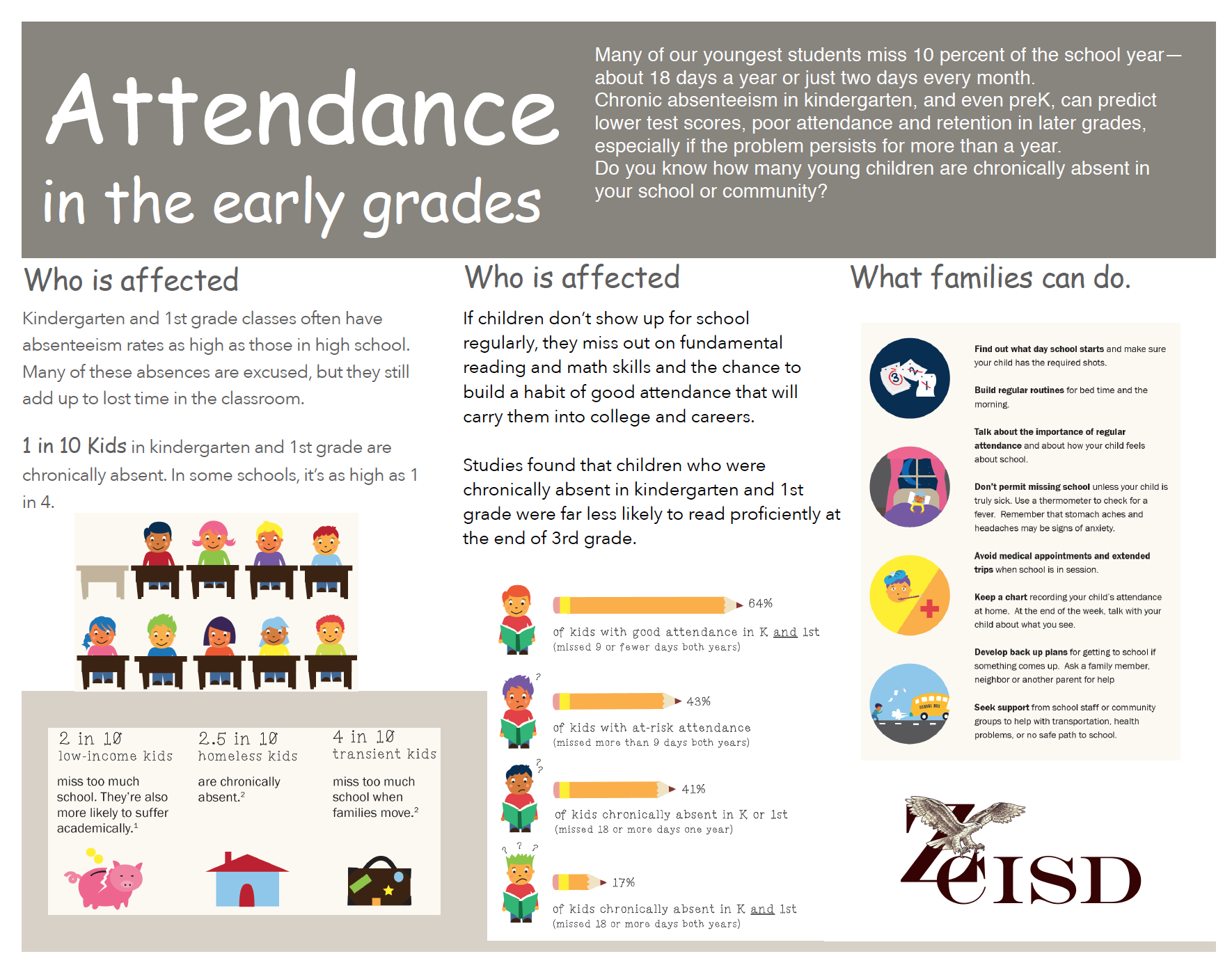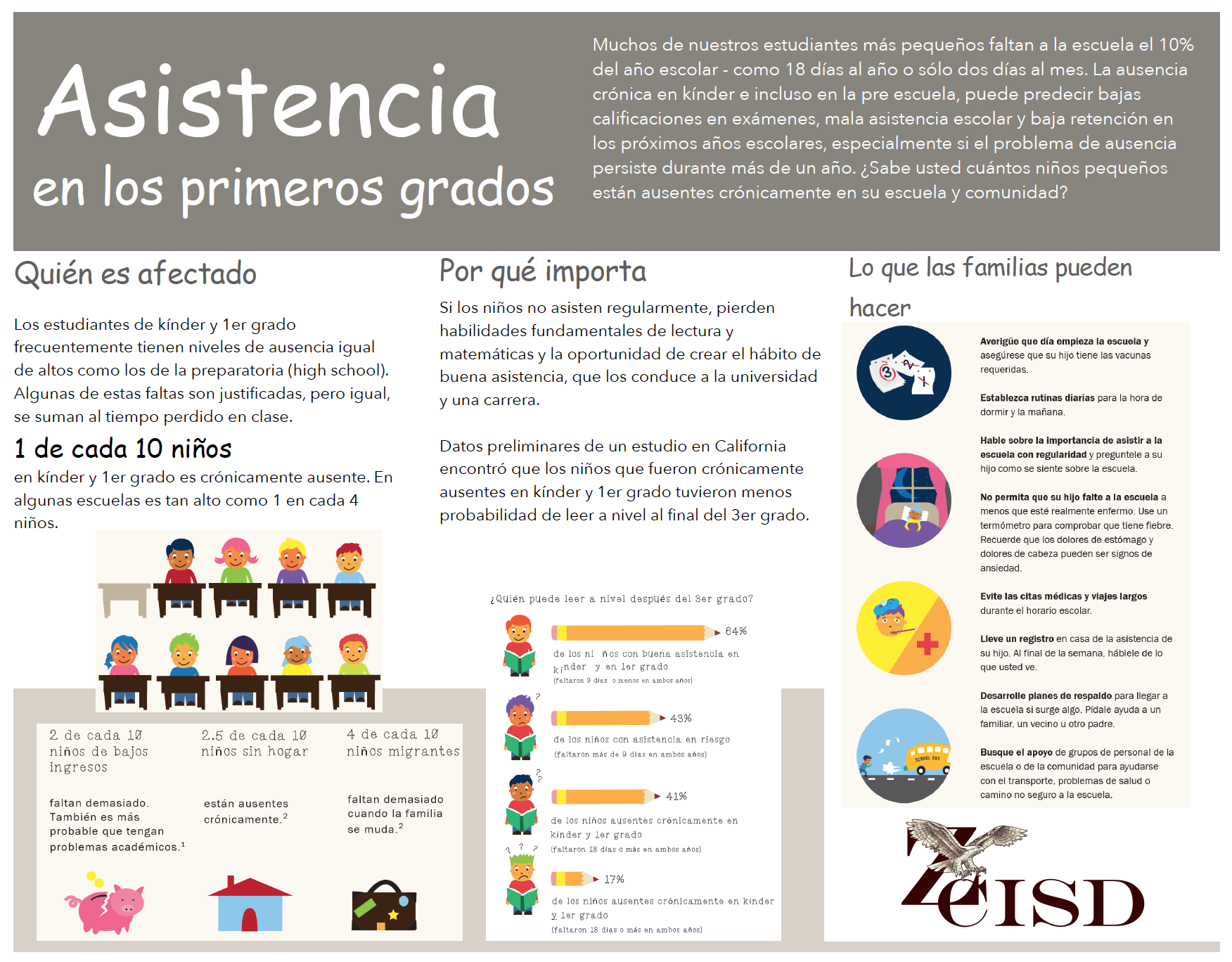 10 Tips for Good Attendance:
1.
Get your child to school on time, every day, and make sure homework assignments are completed on time.
2.
Absences due to car trouble, a late bus, and bad weather are considered unexcused and will go on your child's permanent record.
3.
Extended vacations, long weekends, and frequent doctor appointments scheduled during school hours will cause your child to fall behind in class.
4.
Being in school every day raises your child's chances for scoring well on important tests throughout the year.
5.
Follow the proper school guidelines for reporting excused absences in a timely manner.
6.
Allow your child to stay home only when he/she has a contagious illness or is too sick to be comfortable.
7.
Make sure your child exercises, eats a balanced diet, and gets plenty of sleep. This will help him/her to be mentally and physically ready to learn and strengthen the immune system.
8.
Read all information sent home by the school. Post important dates on a family bulletin board or on the refrigerator.
9.
Give your child enough time to get ready for school in the morning. Prepare lunches, pack school bags, and lay out clothing the night before.
10.
Monitor your child's attendance with ZCISD's Parent Portal.

District Attendance Policy
Student Attendance Poster